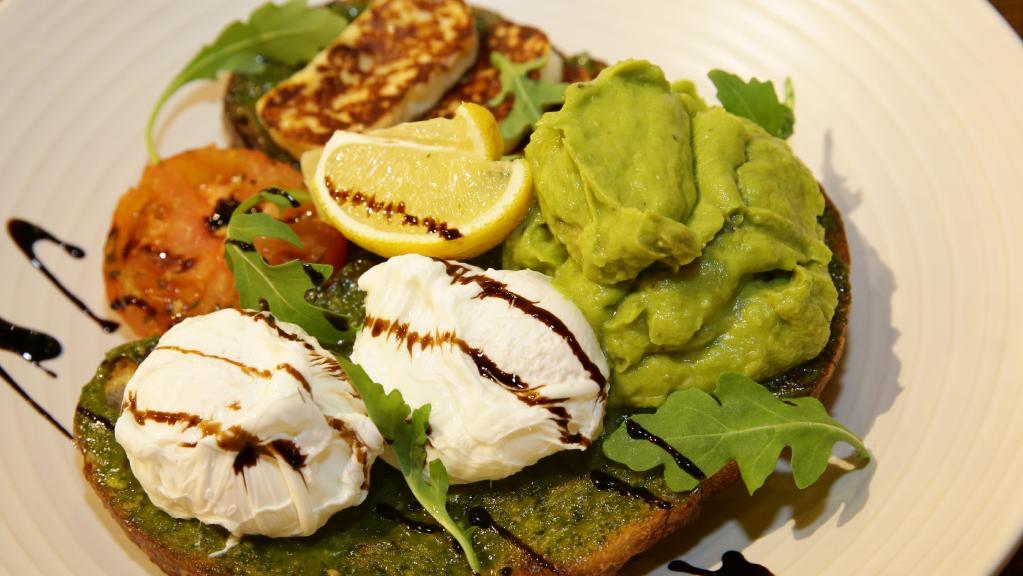 The crushed avocado breakfast owner Rajan Dhaliwal suggested was a joy from the moment it hit the table at the newly-opened cafe. Impressive presentation was matched with explosive tastes.
The sourdough bread was coated with pesto and two generous poached eggs. The salt in the delicious halloumi was balanced out with the dish's namesake. More creamy than crushed, the avocado was a divine treat. It's worth noting the brekkie is large enough to share.
"It's a good thing there's an all-day breakfast at Leaf Cafe. Ignoring it would be a culinary regret."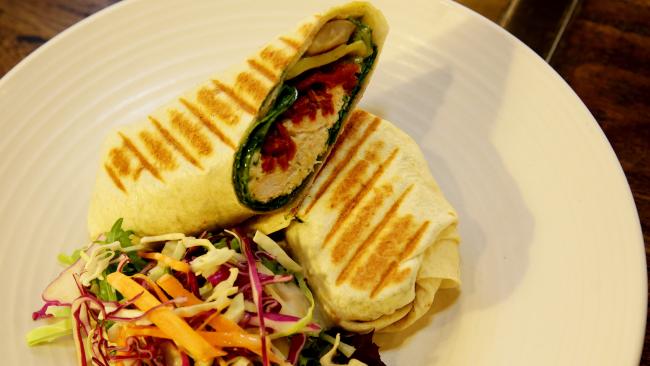 Opting for a pesto chicken wrap might be a standard cafe choice but the tortilla we sampled warranted a 10 out of 10. The lightly toasted tortilla encased pesto mayo, rocket, cheese and grilled mushrooms. The semi dried tomatoes were the perfect addition.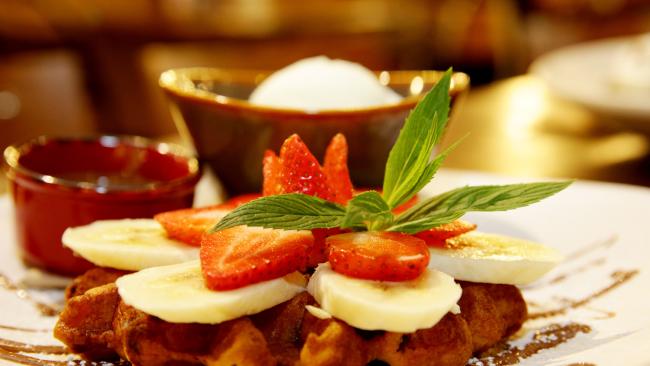 We were struggling to accommodate dessert but for the sake of balanced journalism, sampled the Belgian chocolate waffle topped with bananas, strawberries and vanilla ice cream.
Wash it down with a myriad teas on the menu (lemongrass and ginger, and lemon mint are some) or a coffee. Our flat white and iced mocha were great.
Other menu items include watermelon salad, a pulled pork burger and the hot dog de leaf.
The Leaf occupies the space where a cafe operated in the '80s and '90s and is a welcome addition to the shopping centre. It succeeds with presentation and taste and at last, a cafe for Seven Hills Plaza.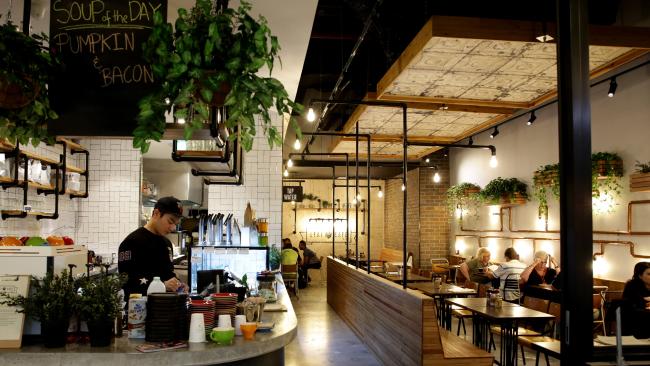 Article Courtesy of Joanne Vella
;